REVOLUTIONIZING THE PAYMENTS INDUSTRY
RYVYL is first and foremost a technology company. We are focused on revolutionizing the payments industry with leading edge, blockchain solutions for the incredibly diverse, rapidly evolving and dynamic global marketplace.

A RYVYL IS NOT AN ENEMY.
IT IS AN AGENT OF CHANGE, OF PROGRESS.

RIVALS BRING OUT THE BEST IN US.
THEY RAISE OUR COLLECTIVE GAME TO BRING
BETTER IDEAS INTO THE WORLD.

WE DON'T SEEK TO RIVAL ANY PERSON OR COMPANY.
WE WANT TO RIVAL ENTRENCHED DOGMAS AND
OLD WAYS OF THINKING THAT ARE UNWILLING TO CHANGE.

WE WANT TO CHALLENGE WHAT EXISTS.
SO THAT ALL MAY BENEFIT.

RIVALS ARE ABOUT COMPETITION
AND COMPETITION BRINGS OUT GREATNESS.
IT CREATES BENEFITS FOR EVERYONE TO ENJOY FREELY.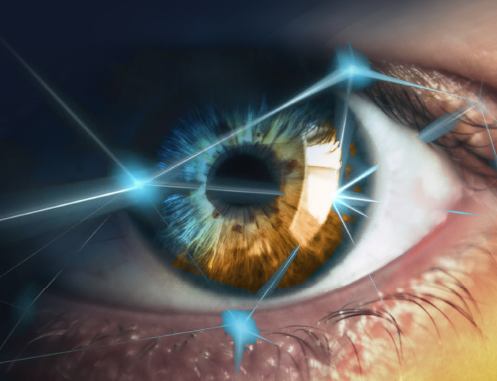 Our Vision
As the payments landscape is evolving and changing, RYVYL is at the forefront of what the future could look like. We are constantly striving to ensure that we are working to help push the industry forward and be a proponent of change. Without change there cannot be progress. We aim to make a better future for our clients and partners.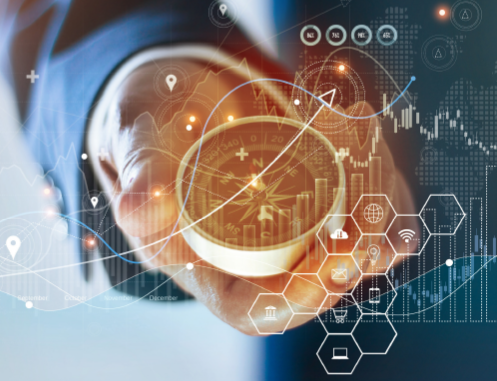 OUR VALUES
The moral compass and driving force of an organization is their value system. A RYVYL has first and foremost, integrity. We grasp our goals with tenacity and passion, expanding the territory of what is possible. The uncharted forefront of leading-edge thinking, invention, strategy, and creativity is our happy place. We believe that empowerment is the true measure of wealth and that having the vision to see the future is the best way to make it come true. Yet, it's our moxie that lends us the swagger and belief that we can change the world. WE ARE RYVYL.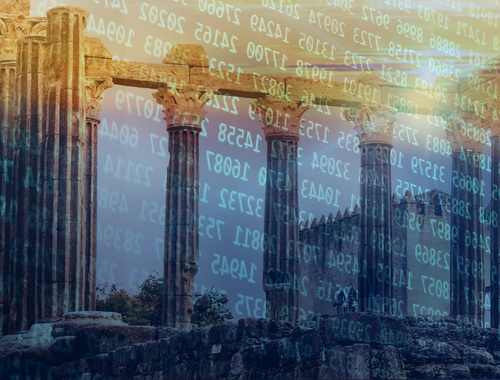 OUR HISTORY
The history of RYVYL begins with art. When self-described "life brothers," Ben Errez and Fredi Nisan, met at an art auction, they knew they wanted to become partners. Combining Fredi's expertise in the payments industry savvy with both technology and merchant relations, and Ben's legacy in technology, with Intel and Microsoft, and with capital markets, they embarked on a journey out of the office at Ben's gym. They took many notes…in pencil with eraser top– as Ben says, "the most powerful tool to build new technology." They sensed they were on to something big and launched GreenBox POS as a private company focused on payment solutions on the blockchain on June 13, 2017. In April of 2018, after raising 1.6 million in seed capital, they conducted a reverse acquisition into the OTCQB. Upon raising another $51 million through EF Hutton, in February of 2021 GreenBox became a public company listed on NASDAQ. In only 5 years, this duo has raised an excess of $160 million. With the release of Gen1 technology in Q1 of 2019, they process over $170 million which doubled by April 2020. By January 2021, the company processed over $2 billion and today, with a new name and 3rd generation of our technology, we are poised toward massive growth within the digital payments landscape, launching an international stablecoin platform and expanding our technology.
BOARD OF DIRECTORS
Ben Errez has acted as Chairman of our Board, Executive Vice President, Principal Financial Officer and Principal Accounting Officer since July 2017. He has brought this expertise to the Company to lead the Company into the forefront of the blockchain-based financial software, services and hardware market. Since 2017, Errez has been a principal of the GreenBox Business. From August 2004 until August 2015, Errez formed the start-up IHC Capital, where he held the position of Principal Consultant from founding to the present date, through which he advises clients in the South Pacific region with market capitalizations ranging from $50M to $150M on matters such as commerce, security, reliability and privacy. From January 1991 to August 2004, he served as Software Development Lead for the Microsoft International Product Group. He led the International Microsoft Office Components team (Word, Excel, PowerPoint) in design, engineering, development and successful deployment. He also served as Executive Representative of Microsoft Office and was a founding member of the Microsoft Trustworthy Computing Forum, both within the company, and internationally. Errez co-authored the first Microsoft Trustworthy Computing Paper on Reliability. At Microsoft, Mr. Errez was responsible for the development of the first Microsoft software translation Software Development Kit ("SDK") in Hebrew, Arabic, Thai and Simplified Chinese, as well as the development of the first bidirectional extensions to Rich Text Format ("RTF") file format, all bidirectional extensions in text converters for Microsoft Office, and contributed to the development of the international extensions to the Unicode standard to include bidirectional requirements under the World Wide Web Consortium ("W3C"). He received his Bachelor Degree in Mathematics and Computer Science from the Hebrew University.
Fredi Nisan has served as a Director and our Chief Executive Office since July 2017, and has been a principal of the Company since August 2017. In May 2016, Nisan founded Firmness, LLC. Through Firmness, Nisan created "QuickCitizen," a software program that simplifies the onboarding process for new clients of law firms specializing in immigration issues. The QuickCitizen software significantly reduced law firm's onboarding processing time from more than three hours to approximately fifteen minutes. In January 2010, Nisan launched Brava POS, where he served as President until 2015. Brava POS provided point of sale ("POS") systems for specialty retail companies. Nisan developed software to provide clients with solutions for issues ranging from inventory management to payroll to processing high volume transactions in the form of a cloud-based POS system. This system had the capability to manage multiple stores with centralized inventory and process sales without an internet connection, and offered a secure login for each employee, as well as including advanced inventory management and reporting, plus powerful functionality for its end users. From January 2007 until November 2017, Nisan worked for One Coach, in San Diego, CA, as a business coach. One Coach specializes in customized growth solutions for small business owners, including the latest strategies for sales, internet marketing, branding and ROI. Nisan was consistently ranked as the top salesperson for small business coaching while working with One Coach.
Genevieve Baer has served as a Director since February 2021 and has been chief executive officer of JKH Consulting since 2009. JKH Consulting is a real estate finance consulting firm that has advised on transactions with a collective value of over $10 billion. Prior to her work with JKH Consulting, Ms. Baer worked at Magnet Industrial Bank for 6 years at the end of which tenure she was a Senior Vice President. Ms. Baer also worked at US Bancorp Piper Jaffray for 9 years as a Vice President working on equity and debt real estate financings. Ms. Baer earned a B.S. in chemistry from the University of Utah.
William J. Caragol is the Chief Financial Officer of Mainz Biomed, N.V. (NASDAQ: MYNZ) since July of 2021. From 2018 to the present, Mr. Caragol has also been Managing Director of Quidem LLC, a corporate advisory firm. Since 2015, Mr. Caragol has been Chairman of the Board of Thermomedics, Inc., a medical diagnostic equipment company. Mr. Caragol, since February 2021, is also on the Board of Directors and is Chairman of the Audit Committee of Greenbox POS (NASDAQ: GBOX) and from 2012 to 2018, and since July 2021 is on the Board of Directors of Worksport Ltd. (Nasdaq: WKSP), an emerging company in the electric vehicle and alternative energy sector. From 2012 to 2018. Mr. Caragol was Chairman and CEO of PositiveID, a holding company that was publicly traded that had a portfolio of products in the fields of bio-detection systems, molecular diagnostics, and diabetes management products. Mr. Caragol earned a B.S. in business administration and accounting from Washington & Lee University and is a member of the American Institute of Certified Public Accountants.
Ezra Laniado has served as a Director since February 2021 and has, since 2018, been Executive Director of the San Diego chapter of Friends of Israel Defence Forces and, since 2017, been Regional Director of the San Diego chapter of the Israeli-American Council, two American charitable organizations providing support and funds for Israel and the Israeli community in America. In such capacity, Mr. Laniado has raised over $5 million in donations and managed over 30 volunteers. From 2014 to 2017, Mr. Laniado was Co-Founder and Business Director of Shonglulu Group, a fashion brand. As Business Director, Mr. Laniado raised capital, coordinated the company's marketing strategy, and implemented its business plan. Prior to 2014, Mr. Laniado was an attorney in Israel for 4 years. Mr. Laniado received a B.A. and an L.L.B. from the Interdisciplinary Center Herzliya.
Dennis James has served as a Director since May 2021. Mr. James is an accomplished financial executive with over 45 years of banking, accounting, and M&A experience, with both public and private companies. After nine years in public accounting, Mr. James joined Bank OZK in 1981 as its Chief Financial Officer and a member of its board of directors. In November 1984, he left the Bank to serve as Vice Chairman and Chief Operating Officer of LSI Financial Group. In 2005, James rejoined Bank OZK and moved to the Dallas area to serve as its North Texas Division President, returning to Little Rock, Arkansas in 2012 to direct the Bank's Mergers and Acquisition activities and their Regulatory and Government Relations. James retired from the Bank in February 2022 but remains active on boards of directors and providing executive consulting services to various companies. Throughout his public accounting and executive management career, Mr. James served on boards of a variety of private companies and nonprofits. Mr. James graduated from the University of Arkansas with honors, receiving a Bachelor of Science and Bachelor of Law degree with a major in accounting.
Adele Hogan has over 30 years' experience as a transactional lawyer with demonstrated leadership skills in over $200 billion of securities, mergers, contracts and deals closed. Up until November 2022, she was Partner and Co-Chair of the Corporate, Mergers & Securities Practice Group at Lucosky Brookman, leading mergers and capital markets transactions, including IPOs, SPACs, de-SPACs, corporate side of bankruptcies, securities, and derivatives. Previously she was Partner at Hogan Law Associates managing all aspects of complex mergers, securities offerings, derivatives, and financing deals. At Deutsche Bank she led work related to mergers, capital markets, risk, governance, and regulatory matters across business and operational lines, including internal audit, risk, operations (capital and liquidity), investigations and investment banking matters. Hogan keeps an on-going commitment to the legal and financial education of others, teaching, chairing, and speaking at PLI, Board Associations, and Fordham University, and judging Transactional Law Competitions at Cornell Law School. She holds a Juris Doctorate from Cornell University Law School.